Separate lock and shim materials.
Changing lock for other nuclei is easily accomplished.
Ideal for cells and other bio-fluids.
Fill active area of coil with native sample formaximizing sensitivity and place the lock in a special insert positioned just at the top edge of the coil.
The D2O lock is sufficient to stabilize the magnetic field and gradient shimming can be done on the 1H signal of the water in the sample.
Ref: The Advantageous Separation of Lock and Shim for High-Resolution NMR
Istvan Pelczer, Dept. of Chemistry, Princeton University, Princeton NJ 08544 ipelczer@princeton.edu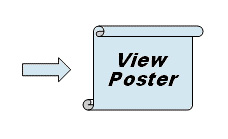 Micro Tubes / Off-Coil Lock
For use in a standard 5mm thin walled sample tube.
Lock volume ~110ul

Micro Tubes / Off-Coil Lock
5mm OD Body, 3mm OD Stem
Outer tube for use with both NE-5-OCL and NE-5-CIC.
Varian 3, 5mm probes w/wo auto-changer; Bruker and JEOL 5mm probes
Sample Volume 130ul, Stem length 60mm, Overall length 200mm